RIMSHA

WEDDING CEREMONY (BARAAT): ELAN WEDDING RECEPTION (VALIMA): ELAN
"When I began looking for clothes for my wedding I was so overwhelmed with all the options on Instagram, Pinterest, and Google, that I really didn't know where to begin. A friend recommended Kamal Beverly Hills and told me Sabaa was the person to go to. I wasn't planning on going to Pakistan or India to shop for my outfit so my options were very limited. When I first met with Sabaa, she was genuinely friendly and so sweet, I was already looking forward to working with her. After showing her just a couple photos, she had an idea of what I was looking for and was able to find my dream wedding dress. Going to Sabaa was the best decision I could have made because she made the whole process a breeze! I bought two bridal outfits with her help and they arrived on time, fit perfectly, and were exactly what I was looking for. She made wedding shopping enjoyable and stress free and I have recommended her to all my friends and family. I look forward to working with her again.
---
AMARPREET
WEDDING RECEPTION: SHYAMAL BHUMIKA
"I knew I would find my dream outfit at Kamal Beverly Hills as Sabaa is so easy to work with and she instantly saw my vision and made it come to life. Sabaa works with numerous high quality designers who made this experience seamless and most importantly not stressful. When I saw my bridal outfit, it was everything I wanted and more. It is absolutely stunning and the details are exceptional. Thank you Sabaa and Kamal Beverly Hills for making my bridal dress dream a reality. I highly recommend Kamal Beverly Hills for both bridal and non bridal clothing."
---
ZARA
  MEHNDI: ZARA SHAHJAHAN | WEDDING CEREMONY: FARAZ MANAN
"The best decision I made during my wedding planning was to have Sabaa as my bridal stylist. She has the most incredible taste and made sure that all three of my dresses were perfect. She made all of my appointments in Pakistan for my bridal shopping and kept in constant contact with me as I made changes, even after I came back. She is incredibly responsive, always in contact with designers overseas, and handles every detail, even making sure I was calm and relaxed as the big day approached! I can't thank her and Kamal Beverly Hills enough for everything. I'm so happy with how everything turned out!"
---
SOHA
WEDDING RECEPTION (VALIMA): FARAZ MANAN
"Sabaa is such an amazing bridal stylist - she helped me with designing my Faraz Manan bridal and making sure the sizing was perfect. She took the time to make sure everything is the way I wanted and I love that about her. She even took care of the delivery process from Faraz Manan Dubai to my house in Chicago. Sabaa messaged me updates throughout the entire process and I appreciated this so very much. She helped me with several other outfits as well - her selection at her store is gorgeous! She delivers and gets everything you want. My jhoomar for my wedding was custom made by one of her jewelry designers, I showed her exactly what I wanted and she got it done - she has great insight in what will look best on you as a bride and it was all based on my vision. All in all, Sabaa is the best!"
---
EBTISAM
ENGAGEMENT CEREMONY: KARMA
"When I was getting engaged, my sister had told me about a place called Kamal Beverly Hills. I decided to stop by, and I'm so glad I did! I had the opportunity of working with the CEO, Sabaa Kamal, who made my engagement wardrobe experience absolutely perfect for me. She helped me choose something that was exactly my style and what is still one of my favorite go to outfits for any special occasion. When I first went to her store, I had something completely different in mind for my engagement, but when I looked into it, it was out of my budget, so right away Sabaa helped me look for my other options. She showed me different styles and options to get a feel for what my style was, and helped me pick just the right one for me. She was so sweet, professional, and honest throughout the whole process. She took care of not just my outfits, but also both my sister's outfits for my engagement as well. She dealt with the designers directly from Pakistan for all the orders, which made it so much less stressful for all of us, and she truly took care of everything! Sabaa is also one of the sweetest CEO's I've ever worked with! Honestly, if you have any special occasion coming up that you need an outfit for and haven't been here yet, I would definitely recommend stopping by! Sabaa is an amazing person to work with, and not to mention, she has an adorable puppy where if you get lucky, he just might be in the store!"
---
REENA
WEDDING RECEPTION: SHYAMAL BHUMIKA
"I wanted to take the time to give Sabaa my deepest thanks for not only helping me with my dream wedding and reception outfits, but for my sister's outfit as well. I don't think I can verbalize how much I appreciate Sabaa and everything she did. Sabaa truly delivered on my vision; in fact, everything was more intricate and gorgeous than I could have imagined. I worked with a lot of vendors for the wedding, but Sabaa was truly the easiest to work and communicate with. Sabaa's advice and honesty really helped throughout the process, and it was easy to put my trust in her. She went above and beyond for me and I can't thank her enough. It was a pleasure working with Sabaa and I look forward to getting more gorgeous outfits from Kamal Beverly Hills in the future."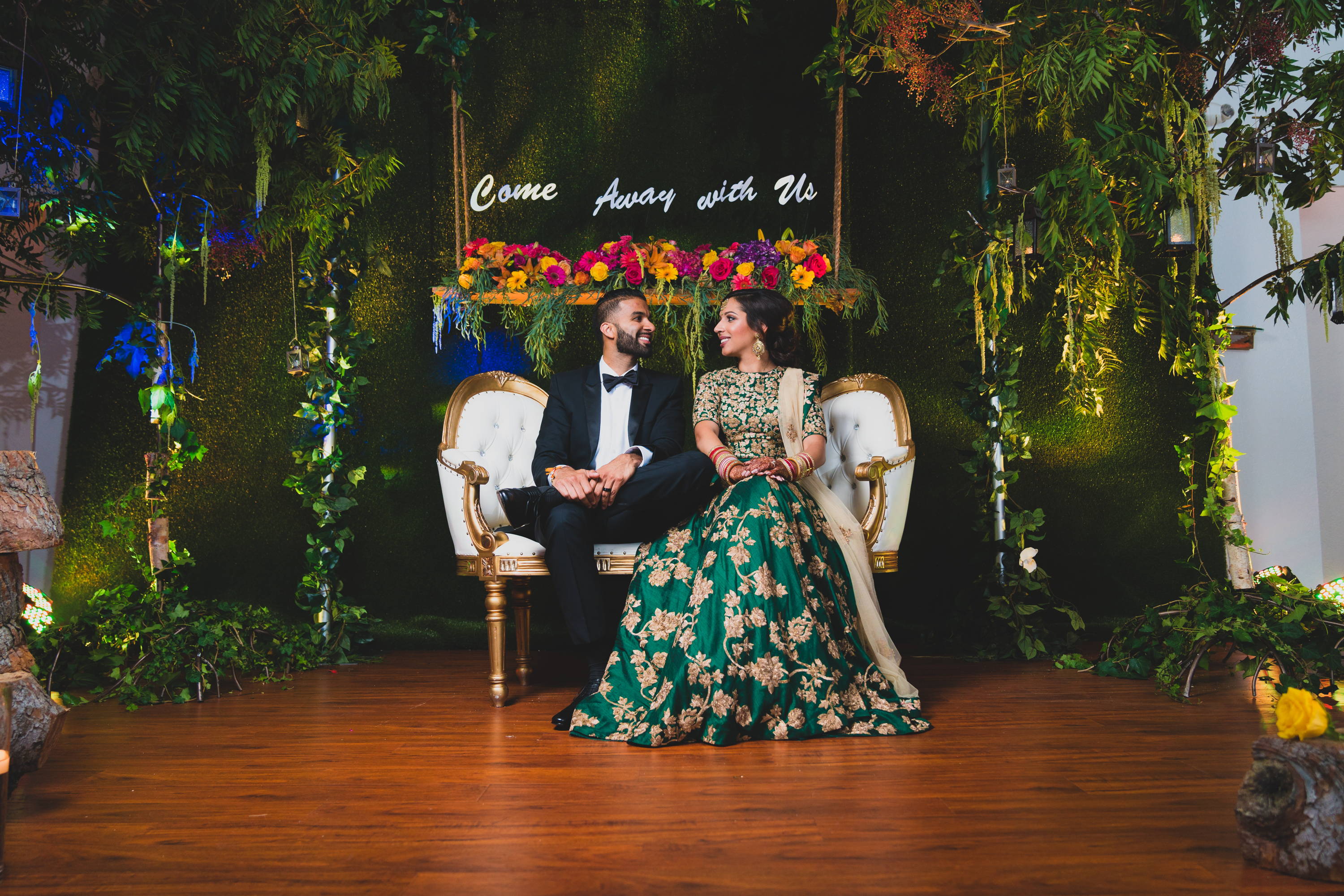 ---
NADIA
WEDDING CEREMONY: FARAZ MANAN
"Sabaa was an absolute godsend during my wedding planning process! I came to Sabaa completely distraught with an ill-fitting dress that had arrived from Faraz Manan in Pakistan 1 month before my wedding. I did not think it could be salvaged but she worked her magic and made it happen-- not only did she arrange for everything to be fixed beautifully in a timely manner, she kept me calm throughout the entire process. She worked with the designer in Pakistan to meet all my requests and basically transformed my dress. Her and her staff are the most helpful and kind people; I am eternally grateful for their support and expertise. For any future events, I will be going straight to Sabaa!"
---
NEHA
WEDDING RECEPTION: GAURAV GUPTA
"Words cannot express how grateful I am to Sabaa and her team for what they created for my wedding day. Pure magic. From the moment we met she was focused on bringing my vision for a fusion Indian wedding to life with the help of her exquisite expertise. After consulting with her via email before my first fitting, the very first gown I tried on was "the one." It demonstrated how attentive she was to everything I wanted with a keen sense of fashion and east meets west trends. Despite being a busy business woman and fashionista she made me feel like the most important client every time we had an appointment. Our gowns arrived ahead of schedule, payment was hassle free and her relationship with her tailoring team was superb in order to ensure a perfect fit on the wedding day. Icing on the cake was how floored our guests were by both my outfits and my mom's. They kept saying how they had "never seen anything so spectacular." Sabaa completely understands the modern Indian woman's desire to practical and equally glamorous. I can only hope I need another outfit sometime soon just so I can pay her a visit. Thank you is not enough to describe our gratitude to her and her team!"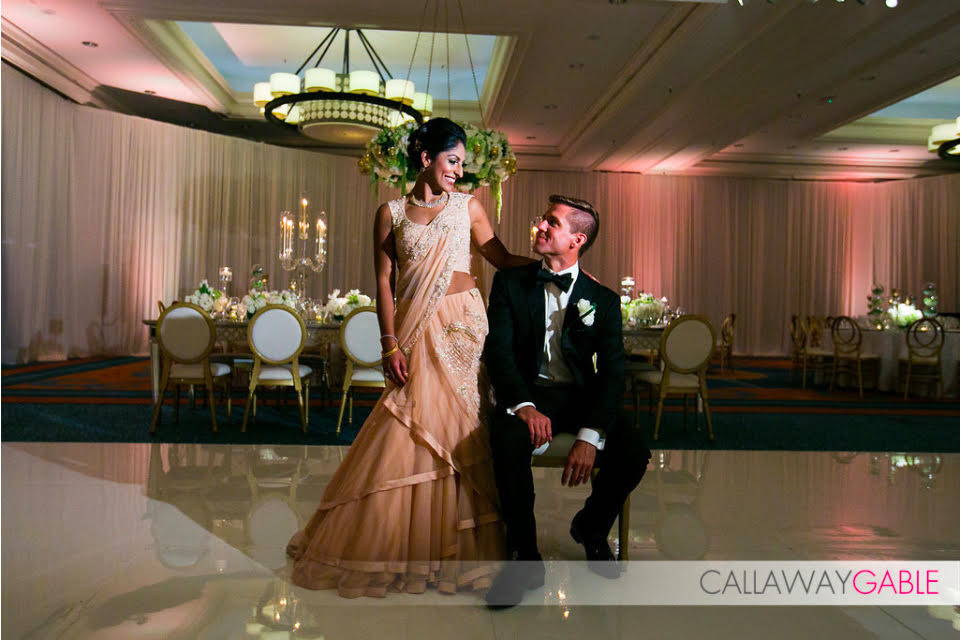 ---
MADEEHA
WEDDING RECEPTION: ELAN
"My dream wedding gown would not have been possible without the amazing Sabaa Kamal of Kamal Beverly Hills! Sabaa helped me create exactly what I wanted down to every thread and detail of my gorgeous Elan gown. It was such a pleasure to work with someone as creative, reliable and passionate as Sabaa. Thank you for making my special day even more beautiful!"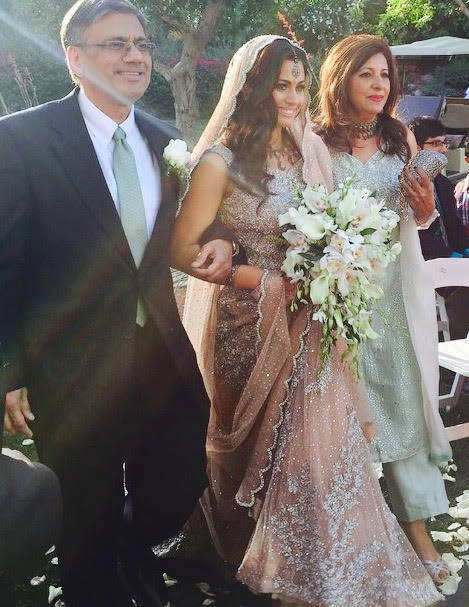 DIVYA
WEDDING CEREMONY: TARUN TAHILIANI | WEDDING RECEPTION: NEETA LULLA
"I had a great experience working with Sabaa! My wedding and reception dresses both turned out beautiful and perfect for me! I appreciate all the time that Sabaa spent in customizing my perfect outfits."
---
ZAHRAA
WEDDING CEREMONY (BARAAT): KARMA
"My wedding dress was flawless thanks to Kamal Beverly Hills! I loved my outfit. It couldn't have been more perfect. Sabaa, the owner, is refreshingly professional. She helped sketch, design and bring my custom vision to life."
---
FARRAH
WEDDING CEREMONY: KARMA
"I loved my experience with Kamal Beverly Hills. Sabaa Kamal was extremely professional and I loved her attention to the details that were important to me. She helped me with so much - starting with the design and colors of my dresses for my Nikkah ceremony, my dress for wedding day and also my maid of honor's dress, and flower girl dresses. These were mostly done custom and directly with the designer. She also helped me pick out jewelry for myself and my maid of honor which was gorgeous! All of the dresses turned out to be perfection! My favorite was my wedding dress- down to the color and the detailing... It was exactly what I had in mind! Sabaa was so great with communication and patience. I would highly recommend Kamal Beverly Hills for bridal or special occasion- you will get a concierge type of experience!"
---
STUTI
ENGAGEMENT CEREMONY: KARMA
"I absolutely loved my outfit from Kamal Beverly Hills! For our engagement party, I wanted an outfit that stood out and was 100% unique. Sabaa's collection is really breathtaking, and I tried on an anarkali outfit that was the perfect color and had a beautiful golden embroidery, but I wanted the style to be more bridal. Sabaa worked with me to convert the anarkali outfit into a full lengha. She had the designer sketch a new outfit, and together, we worked closely to make sure it was exactly what I wanted. Throughout the process, Sabaa was such a help - providing her expertise and also being flexible and understanding to what I wanted. The dress arrived even more beautiful than I could have expected. We tailored to fit just right in Beverly Hills, and Sabaa made sure to meet my tight deadlines! I have loved my experience from beginning to end with Kamal, and I can't wait to go back for another special outfit. Thanks, Sabaa!"
---
HENNA
WEDDING CEREMONY: MEHDI
"Thank you for all your help with my jewelry and outfits for the wedding. Everything turned out perfect! It was everything I wanted - authentic yet modern! I received a lot of compliments on my outfits and have referred couple of my girlfriends to you!"
---
To schedule your bridal consultation, please email us at info@kamalbeverlyhills.com
or fill out the form below!

Please be sure to include your name, email address, date of the wedding, and any relevant details. Thank you!
---
---